Lake Garda:
a marvelous place close at hand
Why Lake Garda? An identity-making choice.
"When I'm here I feel like I'm really missing nothing,
when I'm somewhere in the world
I always miss a little bit … my lake".
PO Box Garda Lake is a company strongly integrated into the surroundings where it works and it shares the same views with the local concrete and aware community. The locals preserve their places and traditions opening up with who wants to appreciate their charm and sense.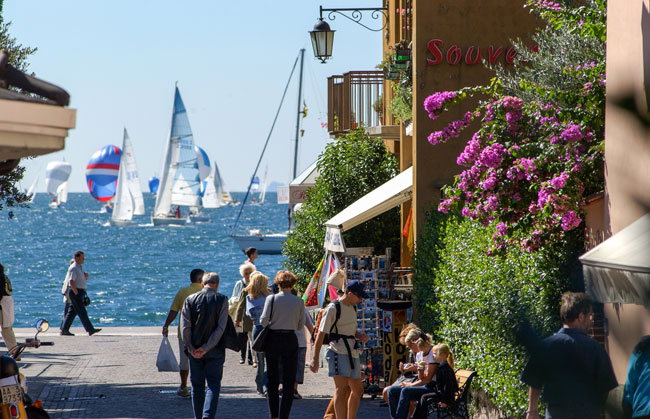 Lake Garda: a wonderful place right at hand
At the centre of Northern Italy, easily reachable, it's a land of great beauty and so rich in opportunities
Art, culture, wellness, fun, every kind of sports, excellent food and wine, natural beauties and relaxation
Lake Garda can offer a high-level hospitality and accommodation facilities appropriate for meetings and conventions
It's a unique place with a Mediterranean microclimate where lemon and olive trees grow up and where you can find a lot of different species in the botanical gardens of the area
All that allows us to create for our customers high-quality experiences at affordable prices
---
Lake Garda: a natural stage, able to elicit the first wow!
PO Box Garda Lake, events on Lake Garda.
Wow!!! To begin with…